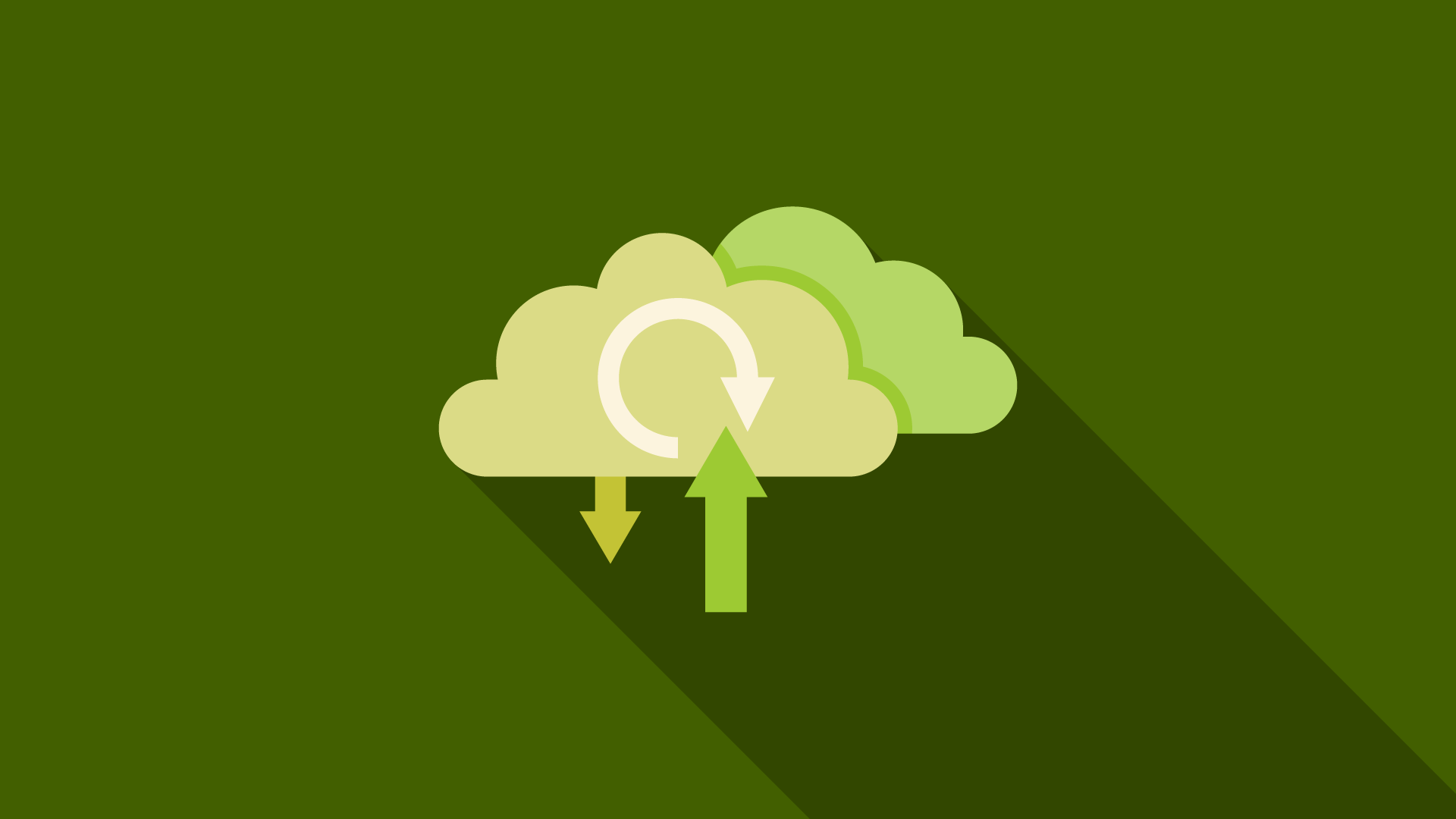 What is the Cloud and What Does It Do? 
You may have heard of 'the cloud', but what exactly is it and how does it work?
The cloud refers to all the remote servers and applications that are accessible via the internet and helps store data in a centralized location. With the cloud, you don't have to worry about relying on local hardware and software. Instead, you can utilize the cloud to store, and access information and services across the internet.
A cloud-based approach revolutionized how we manage our data. However, it can also be used for a variety of services and tasks, including:
Construction Accounting
Document Management
Project Collaboration
Project Data Analysis
Equipment & Asset Tracking
User-friendly cloud software empowers businesses to operate more efficiently as it automates processes for you. However, it is crucial to be aware of how to deploy cloud computing software properly in order to fully take advantage of all the benefits it has to offer.
What are the Features of Cloud-Based Construction Accounting Software?
The construction industry is massive, and like any industry, it comes with complex tasks and demands. This is where a cloud-based software solution can be incredibly beneficial with automating time-consuming tasks.
So, what does modern cloud-based accounting software have to offer? Let's dive into some below:  
Project Management
Modern cloud-based construction software should offer comprehensive project management capabilities, empowering your team to monitor construction project financial data in real time. By integrating with project management tools, like the integration between Sage Intacct Construction and Procore, this capability allows the transfer of real-time project and financial data, significantly reducing the need for manual data entry.
Cost Tracking and Budgeting
Besides more insights into project management, tracking the costs of your supplies and monitoring your budget is critical to keeping your business afloat, especially during times of financial stress or recessions. Cloud construction software comes equipped with powerful cost-tracking tools that help construction companies with tasks like:
Monitoring expenses
Managing budgets
Generating accurate cost reports
Preventing budget overruns
Automated Allocations
Cloud-based construction management software allows you to easily allocate assets, costs, and transactions across all projects and departments. Sage Intacct Construction, introduces a seamless way to allocate these costs across various projects and departments. With automation, this functionality ensures precise distribution, eliminates manual effort, and enhances accuracy in financial tracking. With just a few clicks, you can easily manage expenses and gain a clear financial overview, optimizing resource utilization and project profitability.
Subcontractor Management
For companies who may be utilizing subcontracting services, construction cloud-based software aids in streamlining subcontractor management, including:
Contract handling
Performance evaluation
Payment and payroll processing
Promoting effective collaboration with external teams
Safety and Compliance
As someone in the construction industry, you know how important safety and compliance are. Say goodbye to the headaches and stress of monitoring compliance manually! With cloud-based construction software, you'll be able to deploy safety monitoring and compliance features that ensure adherence to regulations and help foster a safe working environment for all.
Advantages of Cloud-Based Construction Software
Now that you've gotten a bit more familiar with some of the features that typically come with construction-centered cloud software, let's take a deeper look at the advantages of deploying it. Here are some compelling reasons to consider making the switch:
Scalability
With the help of cloud-based software, your construction company can effortlessly scale operations up or down in response to changing project demands or upon project completion. A dependable system should be able to manage multiple entities, ensuring that as your company seeks expansion, the cloud seamlessly accommodates. This innate scalability empowers your construction enterprise to adapt to evolving market dynamics while maintaining optimal performance and project delivery.
Cost Savings
While the investment in cloud software may seem big, you're investing in a system that will help reduce extra expenses such as:
On-premises hardware
Maintenance
IT staff
With a cloud-based solution, your business will be able to lower staffing and operational costs, as well as improve overall communication, which can aid in reducing expensive mistakes.
Improved Collaboration
Another huge benefit to cloud-based tools is that they can help facilitate seamless collaboration among your team members. This is true not only for your on-site workers but also for those who work remotely. Everyone can access and update project information in real-time, leading to improved collaboration and better decision-making.
Automatic Software Updates
Cloud-based software is typically updated automatically by the provider, ensuring that your construction company always has access to the latest features and security patches without additional effort.
Integration and Compatibility
Need to import or export data or other crucial files? Transferring data is easy with cloud software as most integrate simply with other popular tools and software that you might already be using. For instance, Sage Intacct integrates with Sage Estimating, Sage Field Operations, GCPay, and more. As a result, you'll be able to create seamless workflows and prevent data silos thanks to the powerful organizational tools available.
Sage Intacct Construction: Cloud Accounting Software
If you're a construction company looking to simplify your workflows and have more visibility into your financial data, deploying cloud-based software can truly transform your business!
With 40 years of working with construction software and witnessing the technological evolution, from on-premise systems to cloud-native software, we know what it takes to deploy solutions for the construction industry.