Take Control of Your Construction Payroll with Sage Intacct Construction
Witness the first AICPA-preferred payroll system capable of union and certified compliance
Say goodbye to manual payroll processing,
say hello to payroll automation
Payroll, taxes, and compliance in one place
Automated payroll processing & tax calculations
Accurate payroll reporting
Access payroll data anytime, anywhere
Who is Sage Intacct Construction Payroll for?
Construction companies of all sizes, from small contractors to large enterprises, can benefit from Sage Intacct Construction Payroll. Specifically designed for construction accountants, this solution streamlines payroll operations and enables job costing and tax compliance with ease.
Interact with Sage Intacct Construction Payroll
Sage Intacct Construction is the most modern construction payroll management solution. Experience it for yourself.
1. Automate Job Cost & GL Labor Postings with Timesheets
Take control of your financial data.
2. Easily Create Checks & Edit Time Entries
Simplify your payroll process.
3. Quickly Run Payroll Reports
Access critical info seamlessly.
4. View Payroll Labor Distribution by Job
Easily and accurately track labor costs.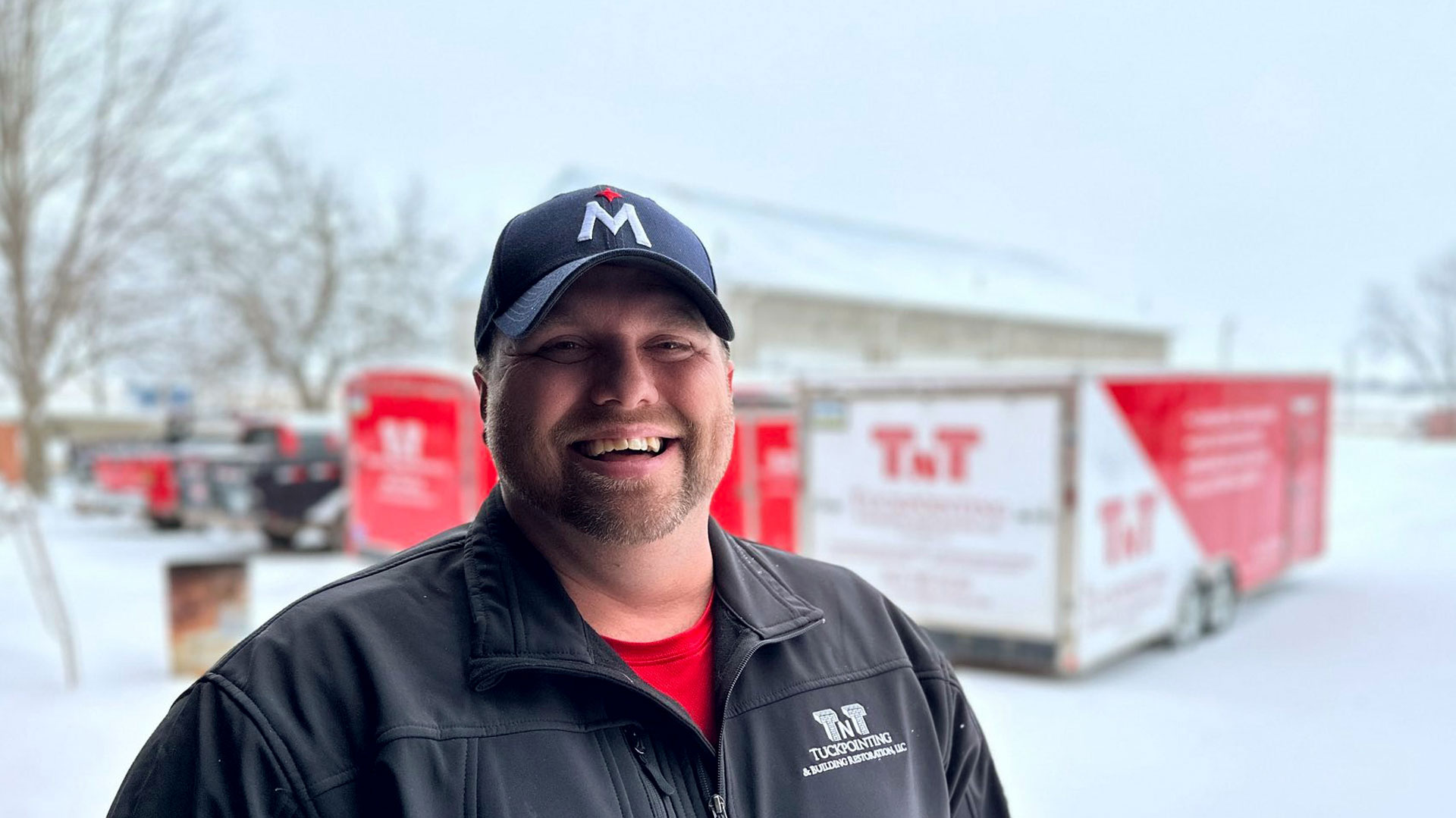 Don't just take our word for it
"We're building more data so that five years from now we can get better insights than some of our competitors."
Like what you see?
Don't let outdated payroll processes slow you down. Sage Intacct Construction Payroll streamlines your payroll operations, from accurate job costing to effortless drill downs. With Bangert's expertise and Deployment Guarantee, you can make the switch to Sage Intacct Construction Payroll hassle-free and start seeing immediate results.
How is support handled for Sage Intacct Construction Payroll?
At Bangert, we're committed to providing our customers with excellent support for Sage Intacct Construction Payroll. If you need assistance, simply reach out to us at help@bangertinc.com, and one of our expert support team members will be happy to assist you. Our team has extensive experience working with Sage Intacct Construction Payroll and is available to answer any questions you may have or help you resolve any issues you encounter. Whether you need help with setup, training, or ongoing support, we're here to help you get the most out of your Sage Intacct Construction Payroll solution.
What is the year-end process for Sage Intacct Construction Payroll?
The year-end process in Sage Intacct Construction Payroll is completely different from what you're used to with your legacy software.
In Sage Intacct, year-end is handled automatically by the system, so there's no need to update your entire system or manually process year-end tasks. Sage Intacct will automatically roll over your employee data, tax information, and other relevant data to the new year, allowing you to process payroll easily and other tasks in the new year without any disruption. This means you can save time and focus on other important aspects of your business.
So if you're looking for a more streamlined and automated year-end process, Sage Intacct Construction Payroll may be the solution for you.
How can I get training?
Our Enablement for Sage Intacct Construction program includes free self-guided training classes that cover a range of topics, including the basics of Sage Intacct Construction, payroll, accounts payable, accounts receivable, and much more. You can learn more about Bangert Enablement and view the free classes at https://bangertinc.com/enablement-for-sage-intacct-construction/
We also have weekly Sage Intacct Construction livestreams on our YouTube Channel: https://www.youtube.com/channel/UCyCPz7B7TqZTFNSXg74TxMg and Bangert User Group: https://bug.bangertinc.com/
To see more about our innovative approach to Sage Intacct Construction Deployment and training, we encourage you to visit https://bangertinc.com/innovative-approach/. Our approach to deployment and training is designed to ensure a seamless transition from your current system to Sage Intacct Construction. We use a combination of technology and expertise to help you get up and running quickly, with minimal disruption to your business.
How much does Sage Intacct Construction Payroll cost?
The cost of Sage Intacct Construction Payroll can vary depending on a variety of factors, including the size of your organization, the number of employees you have, and the specific features you need. At Bangert, we offer a free pricing calculator that can help you get an estimate of the cost of Sage Intacct Construction Payroll for your business. Simply visit our Sage Intacct Pricing Calculator at https://bangertinc.com/sage-intacct-construction/pricing-calculator/ to get started.
Our pricing calculator takes into account a variety of factors to help you determine the cost of Sage Intacct Construction Payroll for your business. You can customize the calculator based on your specific needs and get an estimate of the total cost of ownership over a three-year period.
If you have any questions or would like more information, don't hesitate to reach out to our team at help@bangertinc.com. We're always happy to help.