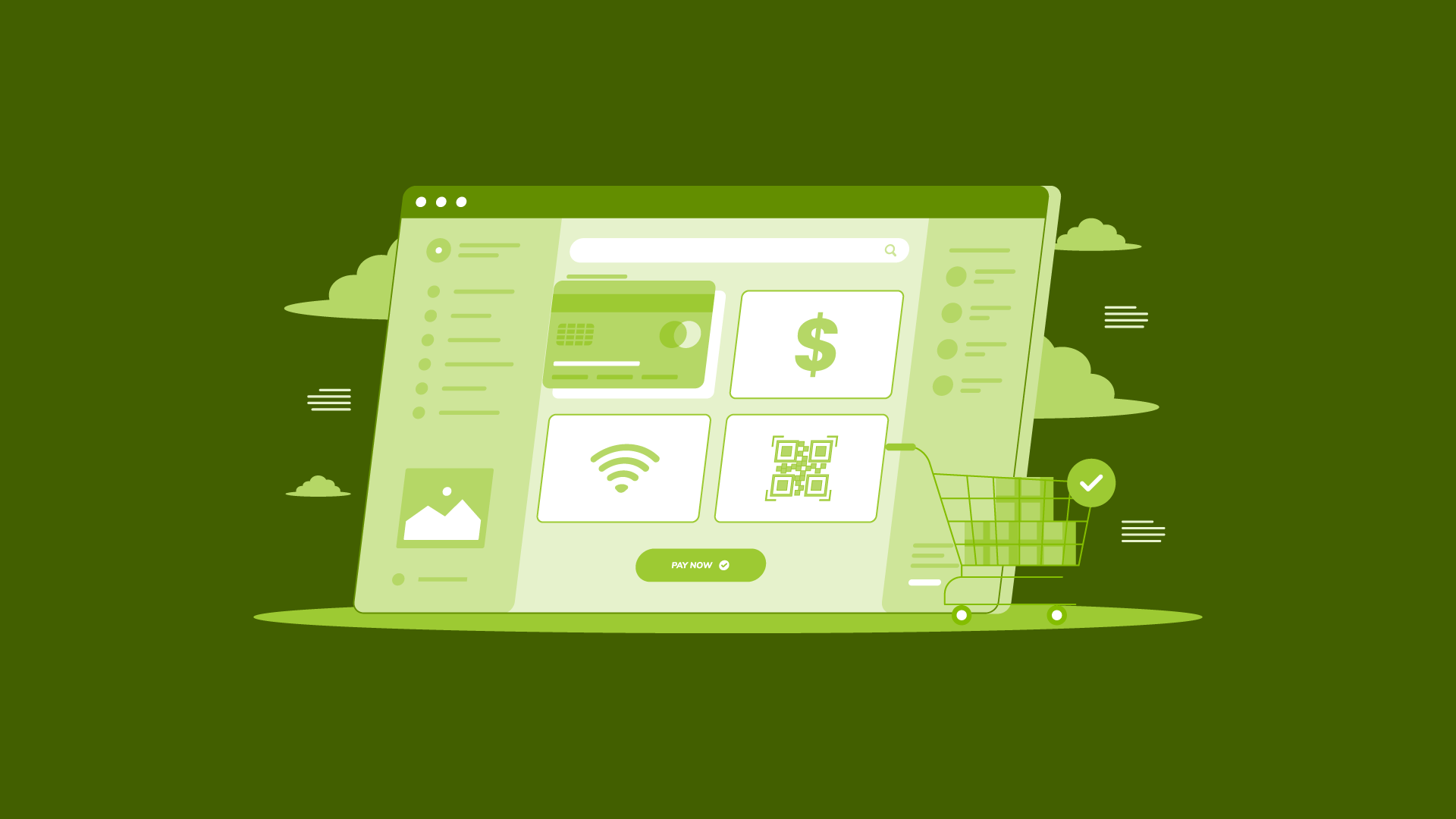 In an ever-evolving and intricate marketplace, construction companies are seeking innovative ways to enhance their competitiveness and profitability.
In this context, digital payment solutions that eliminate the need for paper-based transactions have become indispensable for the construction industry.
In this blog, we'll dive into best practices for handling digital payments and the impact that contactless payments can have on your company and cash flow.  
Prioritize Customer Safety
All companies that handle digital payments should prioritize customer safety. By doing this, you will build trust and credibility with your clients.
This is because customers are increasingly concerned about the security of their personal and financial information. As a result, they prefer to do business with companies that have trustworthy and robust security measures.
There are several simple things you can do to start prioritizing customer safety. Firstly, offer a variety of payment options that are secure and maintain privacy. This should include options such as encrypted payment gateways, secure mobile payments, and digital wallets.
You should also make sure that your business is in compliance with industry standards and regulations. For example, the Payment Card Industry Data Security Standard (PCI DSS) provides a set of guidelines for businesses to follow.
You'll also need to take time to inform your customers about the security measures you have in place. You can do this by sending out clear and concise privacy policies.
Go Paperless
Not only is going paperless good for the environment. It will also increase efficiency and reduced costs.
Your first step will be to identify which documents and processes can be digitized. You will then need to implement digital processes and systems to manage these documents.
This includes using electronic signatures, electronic forms, and digital workflow systems to streamline processes.
It is also a great idea to invest in cloud-based document management systems. These systems make it easy for people to access digital documents from any location securely.
Finally, take time to review your systems and make sure that they are running smoothly.
Use the Best Cloud Software
There are many benefits of using cloud-based solutions. Most importantly, they offer increased flexibility, scalability, and security.
When choosing a cloud-based solution for construction business payments, look for a solution that offers a variety of payment options. It should be easy for your customers to make credit card, ACH, and mobile payments.
You should also choose a software solution that offers a hassle-free user experience. The software should be easy to use. It should also have intuitive interfaces.
Your employees and customers should be able to quickly manage and track their payments. The best software solutions also offer robust reporting and analytics capabilities.
Offer Incentives
By encouraging customers to adopt your payment solutions, you'll start improving profitability. This is because you will reduce transaction fees. Additionally, this will help to improve your customer experience. Therefore, you will build customer loyalty and encourage repeat business.
There are several types of incentives that businesses can offer. One popular option is to offer discounts to your clients. Another option is to offer rewards or loyalty points for customers who use digital payment solutions. Your clients could redeem these rewards for products or services.
Businesses can also offer exclusive access to products or events. This type of incentive can help to attract new customers. It can also increase sales.
Offer a Faster User Experience
You should never underestimate the value of improving the efficiency of your payment systems. By doing this, you will offer a faster user experience.
One way to do this is by streamlining payment processes. Try your best to reduce the number of steps required to complete transactions. You can do this by using digital workflow systems. These systems can automate and simplify company payments.
You should also use a cloud-based system that provides real-time updates on the status of business payments. This will provide your clients with peace of mind.
Lastly, you should use a payment system that offers 24/7 customer support. This can cut down on the time and effort required to complete transactions.
Be Open to New Technologies
The newest technologies offer significant improvements in efficiency, security, and customer experience. By using these solutions, your construction business will stay competitive and stay ahead of the curve.
The best payment solutions make it easy to automate manual tasks and streamline processes. This will reduce the time and effort required to complete transactions.
New technologies also tend to be more secure. This means that they are more effective at protecting sensitive financial information and preventing fraud.
Lastly, you will be competitive and ahead of the curve if you're open to new technologies. This means that you'll improve profitability.
Choose the Best Digital Payment Solutions
Maximize your profits by selecting the optimal digital payment solutions. Embrace the shift towards paperless transactions and remain receptive to emerging technologies. Encourage your customers to opt for digital payments by providing enticing incentives.
In search of the perfect cloud-based ERP system for your construction enterprise? Look no further as we are here to assist you. Take action today and let us help you kickstart your journey toward success!