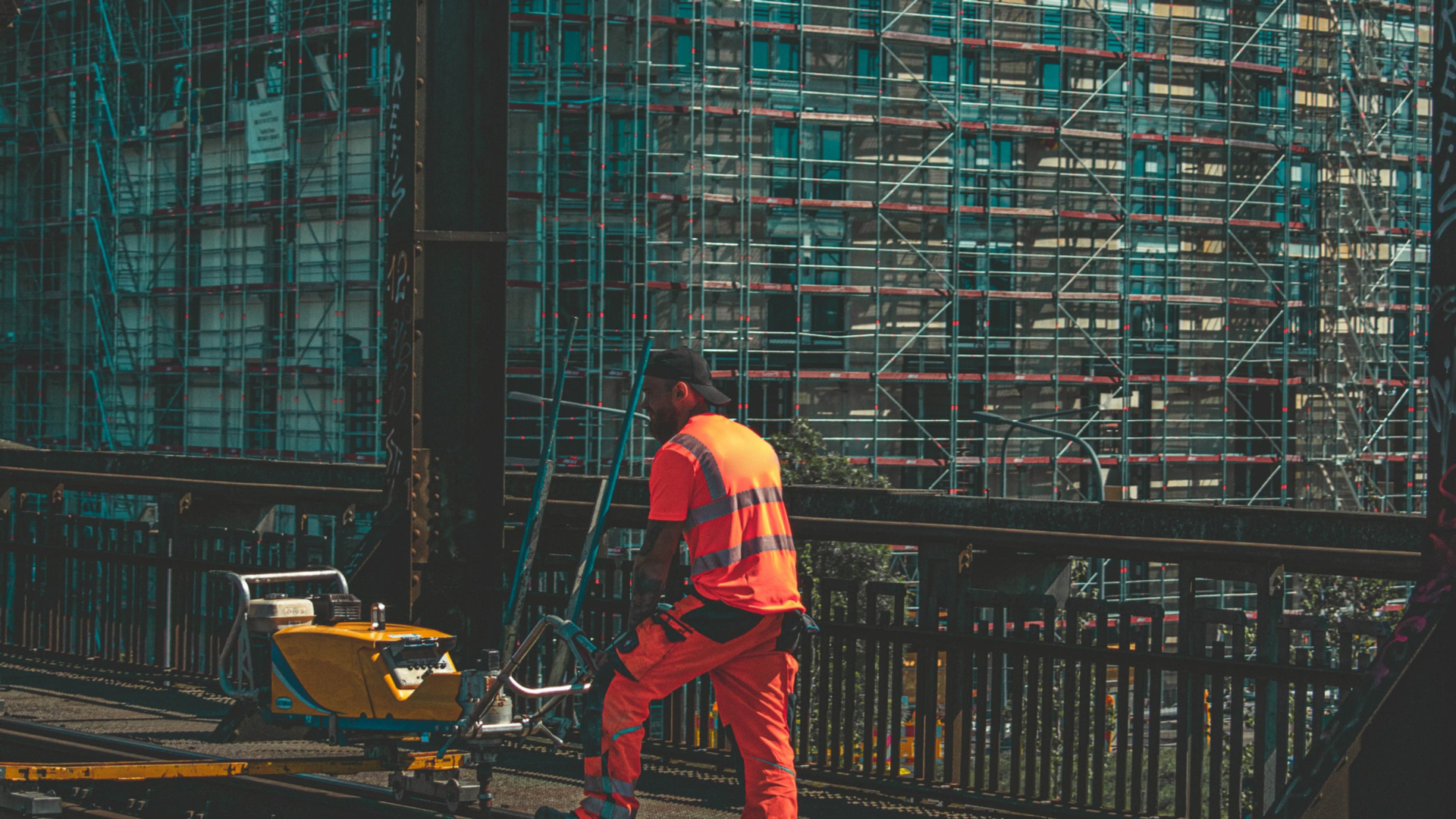 How important is it for you to know whether your business is successful or not?
That may seem like a no-brainer question, but depending on how you measure success, you may be surprised to find that you're not getting the facts you need to drive a successful business.
This is where understanding key performance indicators (KPIs) and how to measure them can make or break a company's bottom line. Extracting this data, analyzing it, and monitoring it is crucial to business operations.
That's why we've rounded up 6 Essential KPIs that can elevate your success in the construction industry.
If you take your business seriously and aspire to grow, read on.
What Are KPIs?  
While no one knows the exact origins, the practice of measuring operational performance seems to date as far back as the Wei Dynasty of third-century China, where emperors rated the performance of official family members. We've come a long way since then.
However, just as it was in the third century, performance management is still a subjective practice in the 21st century. What drives production and profit in one industry may not be as important to another.
For the most part, sticking with trade best practices for measurement is a surefire way to generate good outcomes.
KPIs are the critical indicators of progress toward an intended result. Generally speaking, KPIs should deliver the following:
Objective evidence showing progress
Measurements based on what's important to be measured
Comparisons that measure performance behavior over time
Tracking for efficiency, quality, timeliness, execution, compliance, behaviors, economics, personnel performance, and use of resources
Tools like cloud-based ERP (Enterprise Resource Planning) streamline the collection of data to produce KPIs that can be managed. Technology has made leaps and bounds in the area of data analytics, proving to be a valuable resource in many industries, especially construction.
Now that you know a little more about KPIs, let's take a look at 6 of the best KPI metrics for construction.
1. Safety
The stats on injuries and accidents in the construction industry are daunting. Only 6% of construction workers make up the U.S. Labor Force; however, 20% of worker deaths in this country are in construction.
Even with the upgrades to equipment, machinery, and training, injury rates remain high.
For construction companies to better manage risk and liability, KPI metrics on safety should include details about (but not limited to):
Incident Rate
Severe Injuries / Fatalities
Number of Site Hazards Identified
Number of Toolbox Talks around Safety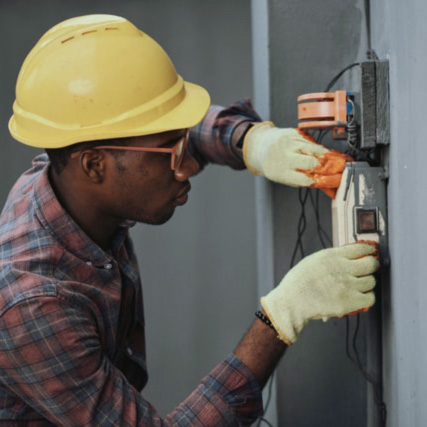 2. Project Bids  
The bread and butter of a thriving construction business fall on contract bids. You get the bid, you get the job.
You want to make sure that the bids you're generating are accurate, especially since the bidding process can be costly and time-consuming. Once bids are accepted, they need to be monitored efficiently.
With so much at stake, taking the time to develop KPIs for project bids is a necessity.
Metrics to consider are:
Number of RFIs and RFQs submitted
Document Error Reporting
Number of Qualified Bids
Portfolio of Submitted Bids
Hit Ratio
3. Team Production
Measuring the productivity of your employees can save you a lot of money and headache. Each worker comes with their own set of skills, but failing to properly assess the effectiveness of their contributions not only is a disservice to them but to the rest of the team and your business.
Creating a performance standard based on what data you've already acquired around operational efficiency and then monitoring team production KPIs to ensure that the standard is met will be key to the success of projects.
Some KPI metrics to consider are:
Average Task Completion Rate
Labor Usage
Asset Utilization
Opportunity Gap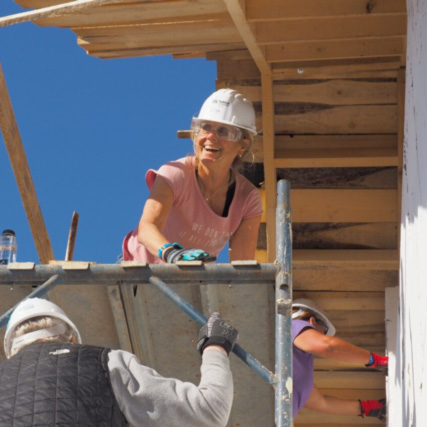 4. Employee Engagement  
There's nothing worse than having a worker who doesn't want to work. It affects morale, performance, safety, and quality of work, to mention a few.
Did you know that you can measure employee satisfaction with KPIs?
Doing so may reveal a lot about your organization and may lead to making improvements. It may open up communication between you and your team to find how simple changes can be made to create a better workplace.
If your team is happy, you'll be happy, simply put.
KPI dashboard metrics on employee engagement look like this:
Employee Net Promoter Scores
Absenteeism
Turnover
Training ROI
5. Quality of Work  
The success of a construction company lies greatly in its workmanship.
You can certainly rely on feedback from clients as one avenue to determine the quality of work done on a project, but several other KPI metrics are invaluable to track:
Number of Quality Incidents
Number of Workmanship-related Defects
Time to Complete Rework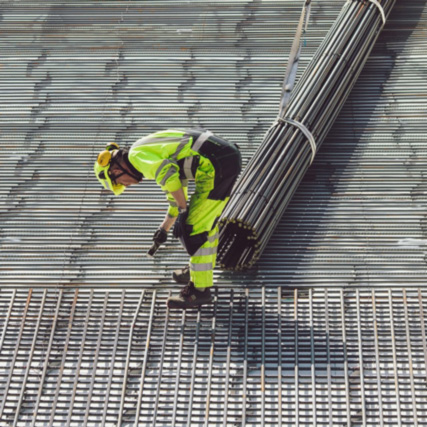 6. Time to Completion  
This is a critical issue that exists in the construction industry: delays. With so much to keep track of from beginning to end of a project, days often get lost in the mix.
To stay ahead, using KPI tools can help you find where you are losing time on projects and whether time on other activities can be better well spent.
There are milestones throughout the process of completing a project. It's important to determine the standards for completing each milestone and what delays prevent hitting the mark.
Achieving greater time management through analyzing KPIs can have a positive effect on employee satisfaction and retention, customer reviews, and profit.
Some KPI metrics for Time to Completion are:
Days to Acquiring a site
Days to Client approval
Average Design Time
Time to rectify defects
The Best KPI Tools
We've listed some KPIs that we believe to be essential to the construction industry. However, without the right technology to measure the data, it can be overwhelming.
The best KPI tools on the market offer real-time information for you to run your day-to-day business. Sage Intacct Construction is one of the best that's out there, offering daily field reports, integrations, and mobile app features.
One of the most important things to consider is how the world has changed since the coronavirus pandemic and how that affects your business. Now, more than ever, implementing the right technology to track your projects can have an immense impact on the success of your business.
If you're interested in implementing a KPI tool into your construction business operations and achieving results, read about our Proven Process for more information.