Keeping everything on track in the construction industry isn't easy. You have to juggle everything, from team assignments, budgets, vehicle maintenance, and more.
However, in today's digital world, technology can have a profound effect on construction management. For instance, construction management software can manage everything, from timecards and crew needs, to reports and other paperwork. Despite its benefits, only 40% of construction businesses are looking to buy or upgrade their software in the coming years. This leaves room for you to streamline your operations so that you can stay ahead of your competition.  
If you're overwhelmed with paperwork or struggling to stay on top of crew assignments, it's time to look to technology for help. Keep reading to learn how Assignar can take the stress out of management!
What Is Construction Management Software?
Construction management software is a suite of tools that streamline the process. It manages varying processes and reports. In its simplest terms, it's a project and program management tool to support daily business operations. 
Not all management software is the same. You need a product that is easy to use but offers all the functionality you need, no matter if it's construction scheduling or workforce management.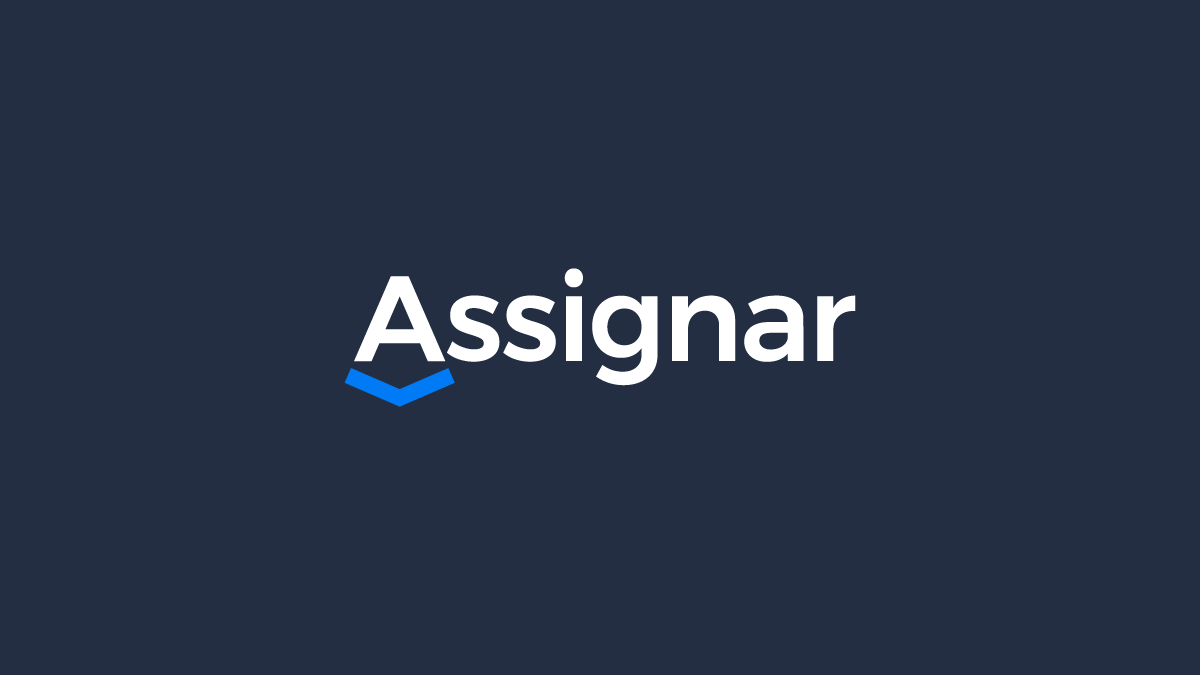 Say Hello to Assignar
Assignar takes the stress and scads of paperwork out of the equation. Many programs only offer a high-level view or cover a small section of daily operations. But Assignar provides unparalleled granularity to project management. 
It doesn't matter whether you're a small contractor with a few projects or a large company with dozens of ongoing worksites. Assignar is built to scale with you and your business, no matter how large or small. If you're looking for construction management software that does it all, Assignar is a great option. 
How Assignar Works for You
Staying on top of deadlines and moving variables like crew and materials generates a lot of stress. It also generates tons of paperwork, tying up office staff. 
Assignar is construction software for field operations managers, general contractors, and large businesses. It streamlines the project management process.
Massive Paperwork Reduction
Even small projects generate tons of paperwork, from reports to timecards. One significant benefit of adopting Assignar is the paperwork reduction. Forms are filled out and digitally transferred to the office. This improves processing speed and reduces paperwork. 
You or your office staff will no longer be inundated daily with reams of paperwork. Paperwork deduction lowers your costs, from reducing processing effort by your team to the cost of the paper and printing materials. You still have access to every document if you need to print it for any reason!
Crew Access to Licenses and Documents
Going paperless isn't the only benefit. Going digital allows you and your crew to access pertinent documents no matter where you are. Assignar's mobile app gives access to field crew services, so your team is kept up to date. 
This also gives you and your crew real-time access to updates and changes as they occur, preventing mistakes. What's more, is that costly errors due to missed document changes will be a thing of the past. 
Reports, Insight, and Analysis
You can't make good decisions without good data. Instead of spending hours pouring over documents and coordinating field reports, Assignar automatically generates all the critical data you need. 
These reports and insights allow you to tune your business at every level. Whether it's vehicle maintenance, crew productivity, or anything else, you'll be able to outstrip the competition.
Workforce Management
Agility is key in the construction industry, and workforce management is no different. Assignar helps you coordinate every process, from training and onboarding to evaluating experience and qualifications. 
All this data helps you assign crew members where they'll make the most impact. It also enables you to understand workforce trends and stay up to date on changes in certifications. 
Assignar also helps you assign and direct your crews to necessary assignments, reducing meetings and related paperwork. Keep you and your crew agile and quickly delegate tasks or construction scheduling as needed.
Subcontractor Management
Subcontractors help you keep projects on track, whether outsourcing expertise or getting work done before a deadline. Assignar helps you manage your subcontractors, ensuring the same quality and direction as your team.
Timecards and Tickets
Payroll and customer invoicing can be quite the sink, from managing field timecards to changing orders. Construction scheduling software automates and optimizes the process for you. Assignar tracks and manages all aspects automatically. 
Seamlessly streamlining financial aspects reduces stress and improves productivity. Automated payroll and invoicing free up your staff to focus on other important aspects of business management.
Equipment Management
Employees aren't your only significant business investment. Your fleet of vehicles and serviceable equipment needs attention, too. Assignar helps you track your equipment. 
Whether it's keeping tabs on maintenance or compliance records, Assignar hosts everything in one place. This helps reduce overhead through reports and other critical data.
Safety and Quality
Stay up to date on job-site details through Assignar's digital documents. Reacting quickly to changes allows you to mitigate problems as they arise, improving quality.  
Errors are costly for your business, and slow documentation makes it harder to react in time. Keep your team and job-site safe with swift documentation. 
Learn More About Assignar Today
Construction management is stressful, but it doesn't have to be. Let Assignar manage your processes for you. The right software can take the stress out of the equation, manage your processes for you, and enable you to focus on more important matters! 
If you're looking for more information, check out Assignar here! We're happy to show you how Assignar can work for you.