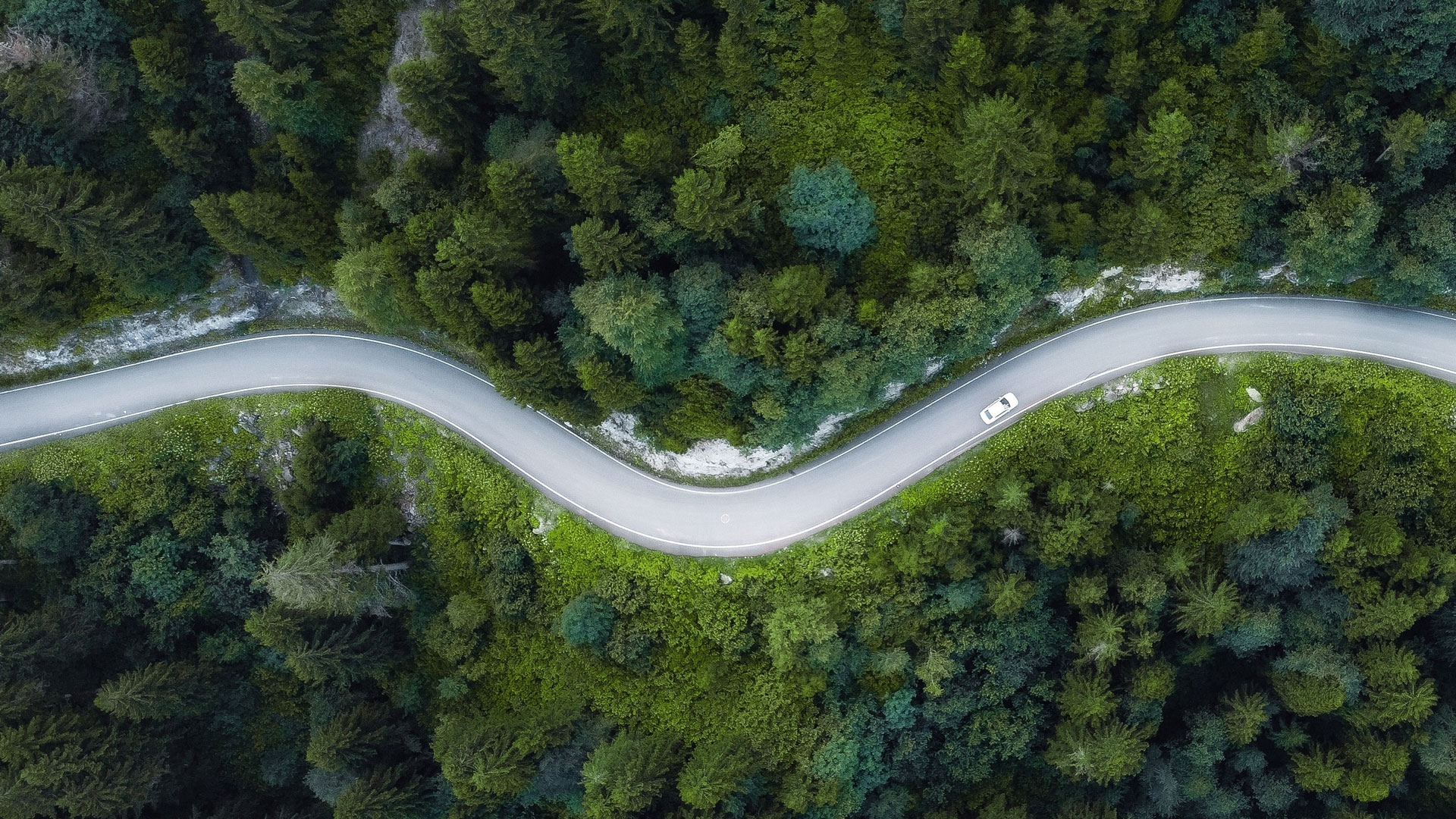 Software plays a crucial role in helping users to complete routine—and often more advanced—tasks. It can help companies get paid on time by automating various processes related to invoicing, payment processing, and debt collection. Here's what construction leaders, stakeholders, and diversified construction firms need to know about how software can help them get paid faster.
Getting Paid Quickly With Software
Construction companies rely on timely payments to keep their operations running smoothly. However, getting paid on time can be a challenge in the construction industry, as invoices can get lost or delayed, payment terms may need to be clarified, and disputes can arise. There are three main ways that software simplifies payments: invoicing, payment processing, and the collection of debts.
Invoicing
In the construction industry, invoices are typically issued after a project has been completed or a milestone has been reached. However, generating and sending invoices manually can be time-consuming and error-prone. Invoicing software can help construction companies automate this process by allowing them to create and send invoices quickly and accurately.
For example, invoicing software can integrate with project management software to automatically generate invoices based on the work that has been completed. This saves construction companies time and reduces the risk of errors, as the software can accurately calculate the total amount due based on the agreed-upon rates and terms.
Additionally, invoicing software enables construction companies to customize their invoices with their own branding and layout, and to send invoices electronically, which can speed up the payment process. Many tools also allow users to access pre-made templates if they are unable or unwilling to develop their own layouts.
Payment Processing
Construction companies typically accept numerous forms of payment, such as checks, credit cards, and bank transfers. Processing these payments manually can take a long time and may require additional staff to handle the administrative tasks. Payment processing software helps construction companies automate and streamline this process by allowing them to accept multiple payment methods through a single platform.
Payment processing software can integrate with invoicing software to allow clients to pay invoices online through a secure platform. This makes it easier for clients to pay invoices, as they can do so at their convenience without having to send a check or visit a bank. What's more, payment processing software provides construction companies with real-time updates on the status of their payments so that they can track which invoices have been paid and which ones are still outstanding.
Debt Collection
It's not uncommon in construction for clients to delay or dispute payment for various reasons. This can create cash flow problems for companies and make it difficult for them to get paid on time. Debt collection software can help businesses follow up on unpaid invoices, increasing their chances of getting paid.
For instance, debt collection software can track overdue payments and send reminders to clients who still need to pay their invoices. This can help construction companies stay on top of their outstanding payments and prevent them from falling through the cracks. Debt collection software can also equip construction companies with tools to resolve payment disputes and negotiate payment terms with clients, which can help them avoid costly legal proceedings and get paid faster.
What to Consider When Choosing a Software Platform
Today, construction companies have a myriad of options when it comes to payment software. The downside to this is that it can make choosing the right platform difficult. The following are some things to keep in mind when deciding between software.
Compatibility With Existing Systems
It's important to choose a software platform that can integrate with your existing systems, such as project management or accounting software. This will allow you to transfer data between systems seamlessly and avoid manual data entry.
Sage Intacct Construction uses an open API, meaning that it can seamlessly integrate with project management, CRM, and operations. By integrating multiple systems with each other, you can benefit from greater efficiency and improved cash flow, which can ultimately improve your payment process all around.
Ease of Use
Look for construction payment software that is user-friendly and easy to navigate. This will ensure that your team can use the software effectively and efficiently without having to invest a lot of time and resources in training.
Features
It goes without saying that you should look for a platform that includes a suite of helpful features. Consider the features that are most important to your business, such as the ability to generate and send invoices, process payments, track outstanding payments, and resolve disputes.
Security
Payment processing software handles sensitive financial information, so it's important to choose a platform that has robust security measures in place. Look for software that uses encryption to protect data and has a track record of protecting against security breaches. Investing in security features can offer you peace of mind in the short and long term.
Scalability
It's important to choose construction payment software that can grow your business. If you anticipate an increase in the number of projects or clients, you'll want to look for something that can handle the additional workload. It's easy to overlook scalability, especially in comparison to other features. However, it's important to remember that just because a feature isn't useful to your business now, doesn't mean it won't play a critical role to your operations in the future. Consider where you are currently and where you expect to end up down the road.
Support
One of the most important features to consider when choosing construction payment software is support. The best platforms offer robust support, either through a dedicated support team or online resources such as FAQs and tutorials. You want to be able to quickly access help when you need it, and by choosing software with quality support, you can ensure any issues that arise are taken care of in a timely manner.
Cost
Of course, as with any new tool or software, companies should consider their budget when choosing between platforms. Determine what you can afford to spend on new software, keeping in mind that more expensive software doesn't always equal better quality. Be sure to weigh the costs against the features and benefits offered. This will allow you to make the best possible decision for your business—one that will yield the maximum ROI.
Reputation
Do your research and choose construction payment software that has a good reputation in the industry. Look for software that has been well-reviewed by other construction businesses and has a track record of helping companies get paid faster. While customer reviews should not be considered the end-all-be-all of what constitutes quality software, they can be incredibly helpful to organizations that are trying to get a better idea of what different platforms entail.
Customization
Consider whether you need construction payment software that can be customized to meet the specific needs of your business. For example, you may need software that can handle multiple currencies, multiple entities, or that integrates with specific payment options and gateways. Generally speaking, the less complex your workflow, the fewer customization matters—and, conversely, the more complex your daily tasks, the more customization comes in handy. Every business is unique, and what works well for some companies may not work for others. As such, it's important to think about your specific needs and objectives.
Sage Intacct Construction Can Simplify The Way You Get Paid
By learning how software helps you get paid faster, you can be well on your way to transforming your organization's payment process. Gone are the days of navigating multiple disparate systems—now, construction companies can accept multiple forms of payment from all of their customers in a single platform. They can automate routine, manual tasks that would otherwise slow them down, allowing for more time spent on more pressing business matters.
Sage Intacct makes it easy for construction companies to manage payments. The platform offers a number of helpful features to simplify payments, including:
Accounts payable
Accounts receivable
Allocations management
Budgeting and planning
Dimensional general ledger
Fixed assets
Job cost
Purchasing
Time and expense
In addition, Sage Intacct Construction provides users with the following:
Real-time visibility: Rather than sitting around waiting for reports, you can un-silo your data with Sage and access the information you need to make critical business decisions. This allows for greater transparency and efficiency.
Modern workplace: Sage's native cloud-based ERP solution helps construction companies gain an advantage over their competition. The expectations for clients and businesses alike have changed drastically over the past several years, and in order to distinguish your organization from the rest of the market, you need to leverage a flexible financial management solution like that offered by Sage.
Measurable results: Today, there's no need to fiddle with on-premises servers and slow, clunky software updates. Sage's modern ERP solution is built on the cloud and can bring a valuable ROI to your business by helping to increase your security, cut back on IT spending, recruit top talent, and ultimately streamline your most critical business processes.
Get started with Bangert Enablement today to learn how you can take control with Sage Intacct Construction and transform how you manage payments.