Did you know that large construction projects in the United States can take 20% longer than scheduled to complete? These projects can also surpass their budget by up to 80%.
These staggering statistics can be traced back to one major flaw in construction firms: the industry's reluctance to modernize. Not taking advantage of modern technology can inadvertently cause expensive delays.
A record number of startups are releasing and updating construction software every day. Despite new software, few firms are taking advantage of it. By upgrading even one piece of software, construction firms can save both time and money. Investing in cloud-based ERP allows construction firms to offer a host of benefits.
In this article, we'll discuss the advantages of making this simple switch.
What Is Cloud Computing?
In order to understand the benefits of a cloud-based ERP, it's important to first what cloud computing is. Cloud computing is foundational to modern software, it's flexible, secure, and cost-effective. In fact, 94% of enterprises use cloud-based software!
Cloud computing refers to a virtual pool of resources. Most legacy software requires a server to store your data, but cloud-based software stores your data in a server managed for you by the software company.
Since legacy systems are located in one place, you can only access the information from devices that connect directly to the server. In contrast, cloud computing allows you to log in from any internet-connected device.
By nature, modern cloud solutions are more flexible and portable.
What Is Cloud ERP?
Cloud ERP is an accounting ERP that is hosted in the cloud. Instead of storing your ERP data locally on a server, cloud ERP stores your information in a virtual space.
Since everything is stored virtually, you can access your data from any computer or mobile device. All functions are available on every device. This flexibility increases responsiveness and allows for more mobile oversight.
In comparison to the legacy systems still being used today, cloud ERP systems ensure that your business is moving forward and doesn't get behind in technology.
The Benefits of Cloud ERP for Construction Firms
A cloud ERP solution such as Acumatica Construction Edition lets you take control of your entire business pipeline. In addition to the flexibility of cloud computing, implementing ERP in the cloud offers a host of other benefits. These benefits help you consistently reduce costs, plan jobs, and exceed customer expectations.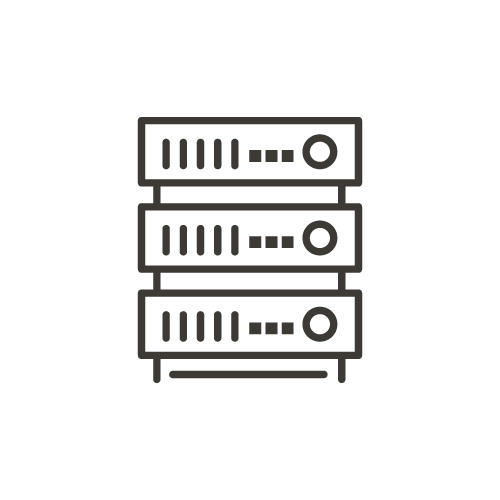 Work Smarter, Not Harder
The digitization of project information increases transparency and collaboration. It can promote quicker progress, risk management, and improve quality. All of these things lead to expedited and more successful project completion. When work is optimized, the whole project benefits.
The cloud component can also be used for collaboration. With unlimited user licenses, you can allow coworkers access to the data. The inherent increased collaboration helps to stimulate productivity and improve business processes.
Acumatica allows data to be shared across professional disciplines and automatically stores and organizes site activity. By automating back-office processes, cloud ERP lets you save your time for the important things.
The remote features allow you to check in on construction sites in real-time from anywhere in the world. Managers and general contractors can stay in touch with their workers, and remain abreast of updates immediately.
Simultaneously, cloud ERP can help to scout potential projects and manage client communication so you don't miss an opportunity. With easy tie-ins to email and calendar events, it's easier than ever to schedule project timelines.
Financial Benefits
The initial cost of a cloud-based ERP is not much lower than the cost of legacy software. However, maintenance saves lots of money in the long term. Selecting the right software solution will pay for itself.
Legacy software often requires physical hardware. That means maintenance. Either you have to maintain the hardware yourself, or you have to hire a technician to maintain it for you. In addition, legacy software often locks customers into contracts that can be pricy and difficult to break.
Cloud ERP handles all maintenance for you. All updates are free, and server maintenance is both free and hands-off. Upfront costs for hardware, IT support, and software licenses are all eliminated.
Acumatica makes it easy to reinforce the company's financial position. Statistics show that operational efficiency is increased by an average of 45% at companies that switch to Acumatica. In addition, these companies increased sales by an average of $471,700.
This financial growth is the result of improved inventory management and more accurate price quotes. Cloud ERP also allows construction firms to complete projects more quickly and efficiently.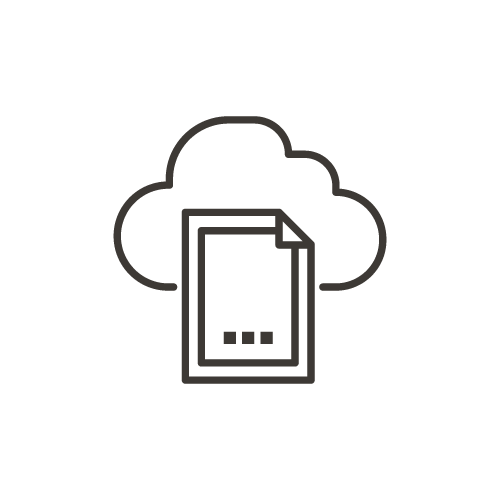 Risks
With any new technology, there are risks as well as rewards. The advantage of cloud-based computing is that most of these risks are dealt with for you behind the scenes.
There's a small chance of downtime when the server goes down. In these cases, the cloud engineers are notified immediately and fix the system for you. Often you won't even notice anything went wrong!
Some customers are concerned with security when storing data offsite. Acumatica retains cloud security specialists who can protect against data breaches and lockout intruders. Users are also assigned data permissions, preventing users from manipulating data they don't have access to.
Ready to Modernize?
Construction firms' reluctance to upgrade their technology has resulted in numerous inefficiencies and unnecessary spending. In order to remain competitive in the market, it's imperative to deliver efficient, well-executed results. Luckily it's quick and easy to implement ERP in the cloud. Just one upgrade can reap many rewards.
If you're ready to discover some of the options available, take a look at our top-of-the-line construction software. Feel free to reach out if you want to see a free demo or learn more!