The construction industry also deals with high numbers of KPIs, such as project costs and labor hours, making it difficult for anyone to keep track of absolutely everything. Luckily, there are many great software solutions out there that can help manage your business more efficiently.
In this blog post, we will explore six essential tips from our experts for improving visibility in your construction company by using various tools and techniques.
Reporting – Application of Construction Reports
The first step to future-proofing your business with technology is to have a data collection and reporting system. This system will allow you to track the details of your business processes in a single document and is an essential tool for data analysis and decision-making.
Both your customer relationship management (CRM) system and construction reporting system should share the same system, so it is imperative to choose one that is modular, enabling you to add additional modules when you need them quickly. This will also ensure that you are working with the latest version of the software, which is constantly improving and more feature-rich. Go-live with the construction reporting software that best suits your needs and your budget.
Monitoring – Application of Technology and Dashboards
First and foremost, your daily monitor will be monitoring the time your team is spending on specific tasks, such as completing paperwork, using spreadsheets or presentations, conducting data analysis, or using other systems. This is the first step towards making any positive changes.
Each task should be met with a target time. If your team runs behind that target time, you should be able to call out the root cause, such as a lack of accurate project time estimates or lost work due to poor communication. Another good thing to track is the timeliness of tasks. This includes tasks you're currently tracking and tasks you aren't pursuing yet, including ones that need to be scheduled next week.
Analyzing – Application of Business Analytics
As a business owner, you want to make sure that your company is profitable and sustainable in the long term. Utilize job cost features from Sage Intacct Construction for detailed data analysis of operations – analyze patterns across all construction projects and establish benchmarks for future performance management. This will allow businesses to scrutinize cash flow-related data, such as labor productivity at an enterprise level or individual worker level, which can be adjusted where needed to maximize efficiency.
One of the critical ways Sage Intacct Construction helps increase visibility is through the ability to: Analyze. Data analysis helps businesses understand their market better and identify areas where it's performing better than others. Using this information, they can then improve things further – for example, setting up new sales, sourcing new talent, or revisiting marketing efforts. Data analysis helps businesses understand their market better and identify areas where it's performing better than others.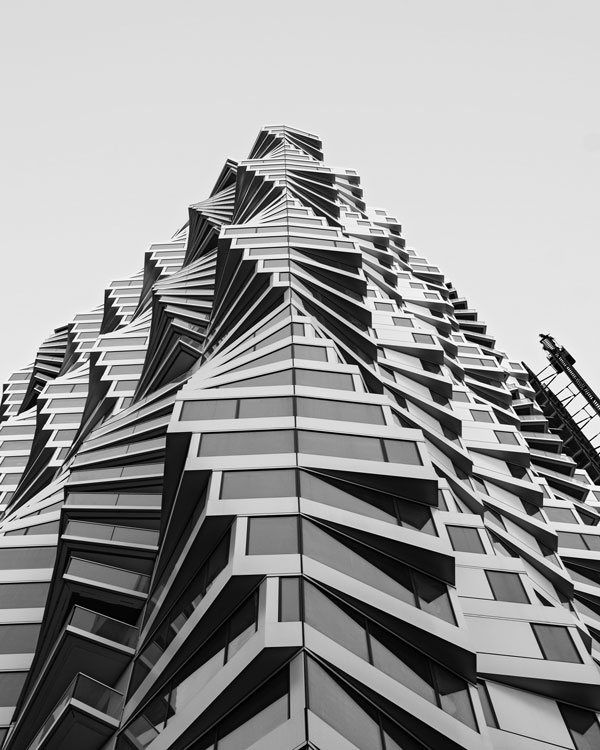 Predicting – Application of Forecasting
There are two critical areas to the forecasting process: the business level and project level. The different levels are characterized by what they forecast. For example, at the business level, forecasts help develop budgets and create benchmarks to measure performance. In contrast, key factors include net earnings, cash flow, and others at a project level.
The use of accurate estimates is vital in many industries. It prevents unpleasant surprises like high inventories or missed deadlines, which could have been avoided.
The construction industry is impacted by a variety of different external factors. These include the performance of financial markets, changes in regulation and taxes or governmental spending, population demographics; advances in technology which may impact industries like architecture with new innovations while also being more environmentally friendly through green building initiatives.
For most businesses, forecasting is a skill that requires a good amount of training and experience. You must begin with this skill early and learn how to use it effectively. It is also crucial that you use forecasting to help improve your process and reduce costs.
You must have the most up-to-date software solution in place, which is why it's important to choose the right software that contains tools for your business and your employees. In many cases, using the right cloud-based solution makes all the difference.
Mobilizing – Accessibility Anywhere, Anytime
Mobile solutions make construction site productivity easier and more efficient. They provide:
Easy access to key information.
Improved communications with team members.
A way for project teams to collaborate through the internet.
Mobile apps and devices help everyone stay on schedule, work smarter with instant access to information, and communicate quickly in an easy-to-navigate environment. Mobile construction management offers convenience, communication, and collaboration. All three elements are critical as they enable field workers to access important information in real-time to keep projects moving.
It also improves job site productivity by allowing team members to share knowledge online through a central location (for easy viewing of shared files). It connects individuals who work on different floors or departments, expediting vital business decisions that otherwise would take much longer.
It's imperative to keep a lookout for any online tools that you can use to stay updated with your business's operations, processes, and KPIs. Luckily, there are many helpful tools out there, especially when it comes to helping you gain insight into your business in a better way.
Using Data Maps
A straightforward way to make your business more visible is to use a data map. A data map is simply a way of visualizing your company's data. It's a way of gathering information and making it accessible for anyone to access.
It doesn't need to be overly complex, so keep it simple and map out your building projects. Try to include subcomponents such as financing, sales, marketing, and construction. Add charts to your data map to help you keep track of your costs, labor hours, and profit and loss.
Using Predictive Analytics
This technique is another way to increase visibility in your business. Predictive analytics is when you use data to predict results in the future. It can help you anticipate future risks and prepare for them. Predictive analytics is used in the construction industry to predict how much money will be needed during a certain period and when projects will finish on schedule or are behind. They should also include what skills are needed in certain regions at any given point during construction, and which contractors might work best with specific types of clients.
Increase Visibility With The Latest Technology
To thrive as a construction company, you need to constantly stay up-to-date with the latest technology and trends in order to stay ahead of the competition. These innovative business tools help you increase profits and improve workflow and keep you up-to-date with all the latest information in the industry.
If your construction business is ready to change, contact our experts today or see the latest construction technology in action on our YouTube channel!