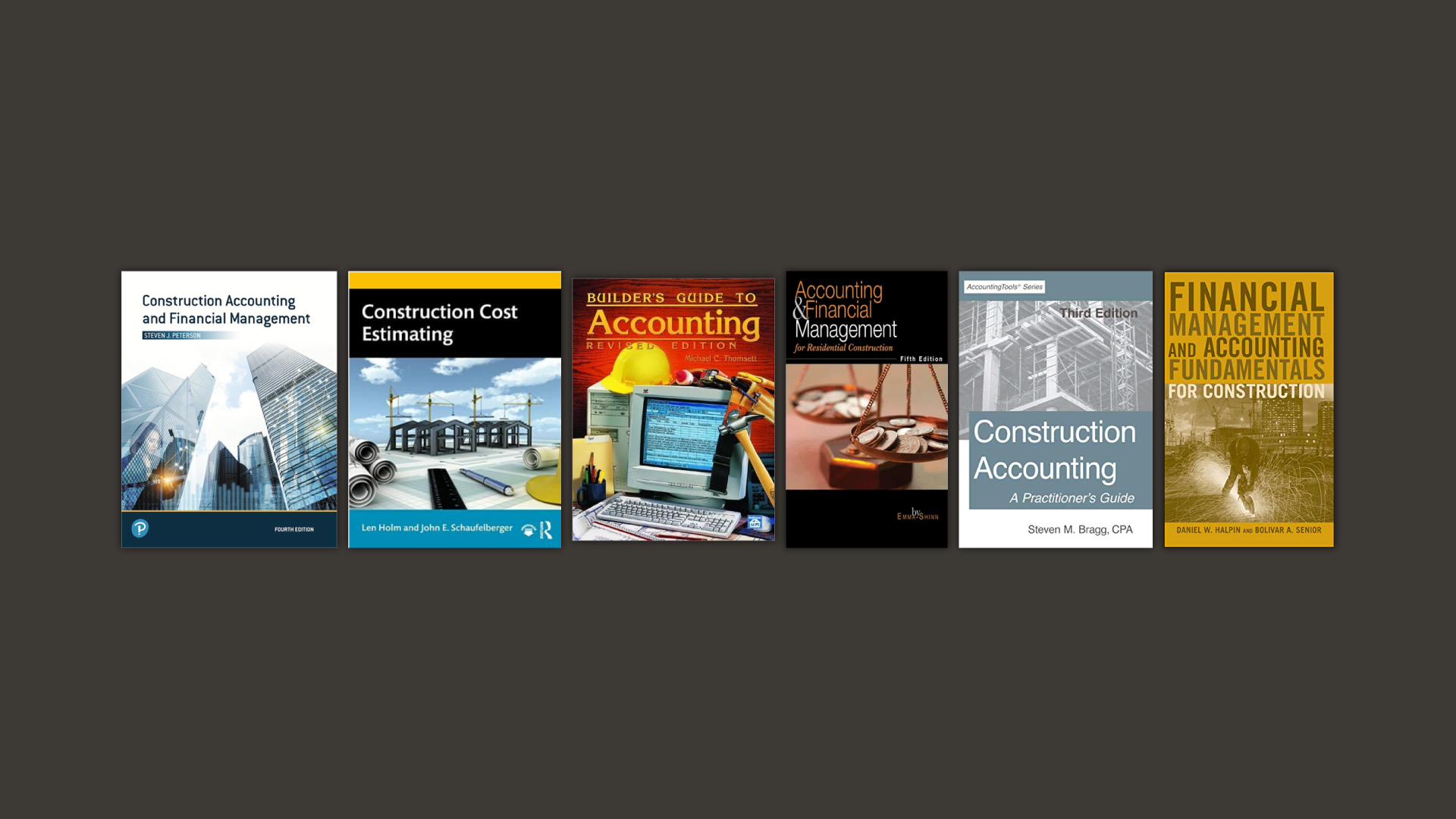 Construction accounting plays a vital role in the financial management of construction projects. To excel in this field, construction accountants need to possess an in-depth understanding of construction finance and cost control strategies. They must also be familiar with accounting principles relevant to the construction industry.
Learning the best practices to master construction accounting requires research to understand the full accounting process. There are many books that can guide you in learning more about construction accounting tips. However, it can be time-consuming to find which ones will be best for you.
To help you determine what books are worth your while, we've compiled a list of six highly recommended construction accounting books that every construction accountant should have by their side.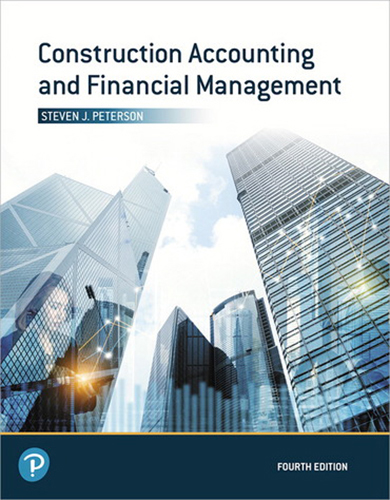 1. Construction Accounting & Financial Management by Steven J. Peterson
First up is an essential, comprehensive guide to understanding construction accounting. To master financial management, Peterson's Construction Accounting & Financial Management is an essential resource to have at your side. It covers numerous aspects of construction accounting that professionals need to thrive and excel.
This resource is one of the top construction project budgeting books available for professionals. By providing over 200 example problems, 390 practice problems, and over 100 questions to test your skills even further, the book doesn't fall short of its promise to help readers master construction accounting.
The several topics covered in Construction Accounting & Financial Management include the following:
How to account for a company's construction finance resources
How to navigate financial analysis for the company
A guide on project budgeting and decision-making
Lessons on how to manage costs, cash flows, profits, and different funding sources for a construction company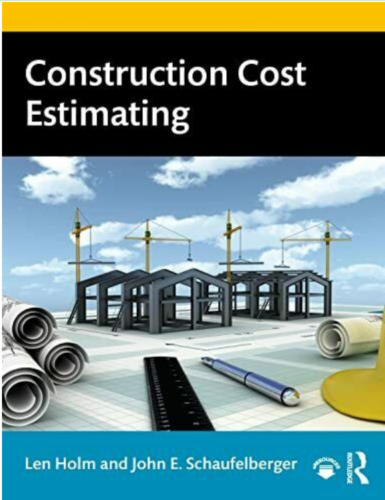 2. Construction Cost Estimating by Len Holm and John E. Schaufelberger
The future of cost management and accounting in the construction industry is constantly evolving, with new technological practices dominating the industry's landscape. However, before you can understand industry advancements, you need to see the broad scope of construction costs and estimating.
As a construction accountant, Len Holm and John E. Schaufelberger's book Construction Cost Estimating is an invaluable asset. It provides a comprehensive breakdown of cost analysis and estimating methods specific to the industry.
This guide provides information on timeless principles for evaluating construction costs to develop the skills necessary to bid on construction projects. While the novel covers several topics relevant to construction accountants, the following are some critical areas of focus:
How to analyze cost factors, including labor, accounting, forecasting, and equipment costs
How to develop successful bid strategies, including the process of submitting bids that make an impact
Case studies to help the reader navigate realistic situations they might face as a construction accountant
Knowledge of central concepts in construction accounting, including quantity take-offs, proper estimating for subcontractor work, and pricing for construction bids
Several exercises and problems to practice and master accounting principles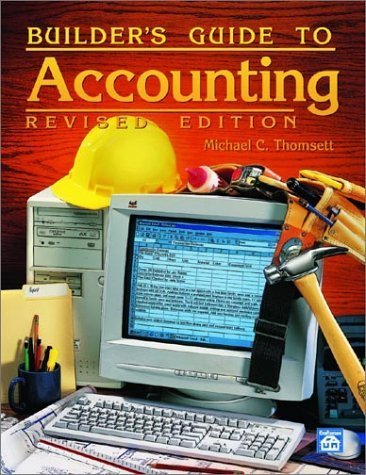 3. A Builder's Guide to Accounting by Michael Thomsett
You can't fully grasp the accounting principles for construction professionals without knowledge of the basics. A Builder's Guide to Accounting by Michael Thomsett is the next stop on our list of recommended books for construction accountants.  It provides a thorough understanding of construction accounting systems. This beginner's guide helps you gain skills you haven't learned and master the ones that you already have.
The book addresses crucial topics relevant to construction processes and covers basic and advanced accounting principles to challenge yourself as you progress in your learning. If you're just starting your construction accounting research and looking to learn construction industry accounting essentials, A Builder's Guide to Accounting is right up your alley.
When you pick up A Builder's Guide to Accounting for your next read, you'll find the following helpful features:
Step-by-step guidelines to set up and maintain a construction accounting system with accurate records to sustain your business
Accounting methods frequently used by construction professionals
Information on meeting state and federal accounting standards to protect your practice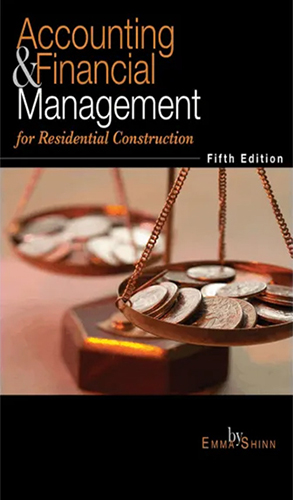 4. Accounting & Financial Management for Residential Construction by Emma Shinn
Accounting and financial management processes play crucial roles in the construction industry, from cost control to cash flow management and strategic planning. Given the importance of this process, resources aimed at helping professionals master construction responsibilities are crucial.
Accounting & Financial Management for Residential Construction by Emma Shinn is an acclaimed resource for project managers, accountants, and contractors alike looking for information on how construction accounting systems work. Along with an analysis of the essential principles of construction accounting, Emma Shinn's book includes information on several accounting processes.
The latest edition of Accounting & Financial Management for Residential Construction explains numerous factors and principles relevant to construction accounting by diving into the following subjects:
The role of technology in construction accounting procedures, including change orders, payroll, and accounts payable and accounts receivable systems
Information regarding the crucial measurements that residential construction accountants and industry professionals should know
Integration of job cost accounting with processes like purchasing, estimating, scheduling, and other cost-related factors
Information on additional management reports to enhance the construction profession
Profit center concepts to help multiple-project companies identify and understand reporting requirements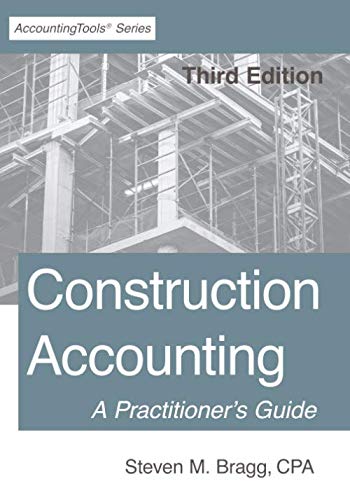 5. Construction Accounting: A Practitioner's Guide by Steven M. Bragg
You might be shocked at the breadth of knowledge necessary to master construction accounting principles. While the information might seem overwhelming on a broad scale, titles like Construction Accounting: A Practitioner's Guide by Steven M. Bragg, can offer much-needed guidance to ensure you master these principles.
Bragg's book provides helpful information and examples to communicate key construction accounting concepts and show accountants how to construct and operate their construction accounting system. Construction Accounting: A Practitioner's Guide explores extensive information and unique factors often overlooked in similar titles.
While Construction Accounting: A Practitioner's Guide explains virtually all aspects of the accounting process, it takes a unique approach to the practice by exploring examples and operations sometimes overlooked in construction accounting research. For instance, Bragg's book focuses on some of the following aspects of accounting in the construction industry:
The job cost ledger for construction accounting systems
Back charges to manage construction expenses and billing
Change orders to manage project-based variations
Calculations for the percentage of completion
Knowledge of how to treat potential losses on construction projects and contracts
General information on constructing and operating a successful accounting system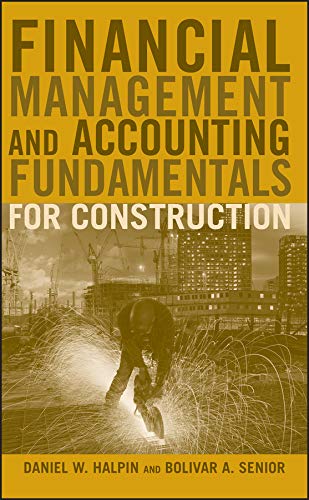 6. Financial Management and Accounting Fundamentals for Construction by Daniel W. Halpin and Bolivar A. Senior
Financial management within the construction industry doesn't have to be complicated and confusing. With high-quality resources and references, any construction professional can master financial management and accounting processes to help individual organizations thrive.
The helpful guide found in Halpin and Senior's book Financial Management and Accounting Fundamentals for Construction ensures that construction professionals aren't only deft in the technical aspects of their profession but also in the financial management aspects.
This book is perfect for learning basic and advanced financial management skills to navigate the financial decision-making process properly. Financial Management and Accounting Fundamentals for Construction detail tasks and questions that all construction accountants face at some stage, including the following:
Organizing and using financial reports and balance sheets
Understanding how the early payment of supplier invoices boosts profitability
Understanding how to identify and manage project costs
Identifying financial sources to expand company capital
Identifying the amount of cash necessary for contractors to complete construction projects
Understanding how to quantify the time value of money when making crucial financial decisions
Identifying the tax amount owed by a construction company and its influence on the bottom line
Understanding concepts within the construction industry like project control, business taxation, engineering economy, and forecasting
Navigating everyday situations and issues in the construction industry through real-life examples
How Bangert Helps the Construction Industry
In the construction industry, reliable and accurate financial management is everything. Construction accountants and controllers can expand their knowledge and improve their processes by using resources, such as the mentioned books, along with comprehensive construction accounting software, like Sage Intacct.
From revenue recognition methods to job costing, construction accounting software can automate your accounting processes.