The construction industry was hit hard by the COVID-19 pandemic. Projects were stopped, delayed, and canceled all over the country. Materials were hard to come by and some in the industry lost their jobs either temporarily or permanently.
But there is a light at the end of the tunnel. As vaccination numbers rise and COVID cases decline, it's safer to be at work. However, the post-COVID construction industry will operate differently.
The tips below will help you navigate construction in the post-COVID world.
Going Digital
Implementing new construction technology is going to be critical for post-COVID construction, not just for the short-term but also the long-term. Everything from bidding to project management will rely on technology.
Several technology startups have created collaboration platforms to keep projects on track, monitor workers remotely, and coordinate with relevant third parties. These new digital components have the power to expedite projects and save money.
For example, virtual reality will help contractors and engineers analyze project elements. Virtual reality may even replace the 3D modeling system that construction firms used to use for planning. A contractor can virtually step inside the planned space and get an idea of how different features will look in real life. And an engineer can make plans for infrastructure remotely.
Construction sites have also adopted the use of drones to inspect potential sites. Drones can capture live footage or take photos. These videos and images can help plan the project without a construction team on site.
Another instance where construction went digital is estimating and bidding. Digital bidding boards and bidding software platforms were important for construction during coronavirus. Estimators, contractors, and project managers used bidding tools to manage vendors and subcontractors.
At the center of these exciting construction industry trends is the use of digital project management. Construction has a notorious reputation for delays – but not anymore! Project management software makes it easier than ever to track, analyze, and adjust project plans. Imagine one easy-to-use digital platform where every project detail can be stored. Everything from accounting details to a day-to-day project timeline can be accessed with a few clicks.
And did you know there are digital ways to track where your tools are on a job site? Solutions like this help bring the industry to the future. Sage ToolOps is a digital inventory of supplies and tools on the job site so you never have to worry about losing or replacing a tool again.
Unique digital ideas will continue to grow as the construction industry adapts to the needs of stakeholders. So keep your eyes open for what's new in construction tech.
But that's not the only thing on the horizon – keep reading for more industry trends you can expect to see post-COVID 19.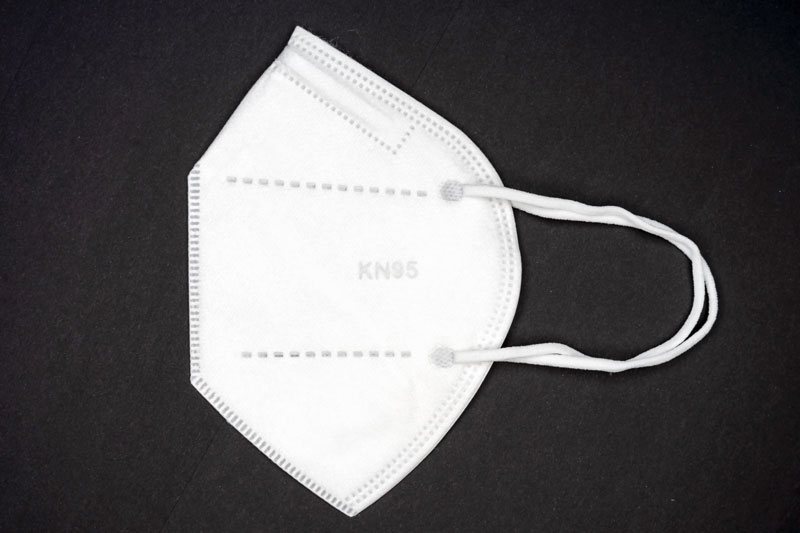 Health and Safety Improvements
The construction industry may not have the best track record when it comes to health and safety. But after COVID-19, the construction field has the opportunity to come back better than ever.
Job sites are using sanitization processes for a cleaner work environment. And many sites are limiting the number of workers to promote social distancing. Some sites are even using thermal cameras to look for illness symptoms. Disease prevention techniques are likely here to stay.
Several construction companies have also created emergency protocols in case of another disease outbreak.
Modular Construction
Modular construction allows parts of a building to be built away from the construction site. It can improve work timelines by adding another worksite simultaneously.
Modular construction reduces the need for storage space and may eliminate weather delays. Modular locations can open up additional job opportunities for labor while keeping the project on budget – provided you use the right accounting tools. For instance, the industry is headed to a new era of cloud technology and cloud computing, such as solutions that accommodate all their needs in real-time.
Contracts Including Pandemic Clause
Force majeure clauses are included in contracts to cover liability due to unforeseen circumstances. So, if something happens outside of the construction firm's control, the project may be delayed or canceled. There is still some debate over whether the force majeure clause covers the pandemic.
However, we can expect to see all new contracts with a clause to cover pandemic or illness-related delays. Construction companies do not want to be held liable if they can't complete a project as planned due to a major health crisis. If you are involved in a contract review, consider how to best handle this trend moving forward.
Market Trends
Fortune 500 companies like Amazon and Salesforce asked employees to work remotely for almost all of the year 2020. Some of those same companies are continuing remote work through 2021. But what happens with the buildings meant for hundreds of employees that are now almost vacant?
The remote working trend will impact the demand for certain types of construction projects. The industry may see a decline in the need for office parks, retail buildings, movie theaters, and restaurants. But they may see a rise in demand for residential projects or public works projects (roads, bridges, etc.).
Construction companies with a diverse profile of buildings have less to worry about than those that provide specialized services for buildings. Those specialized firms may need to consider opening up their offerings to remain competitive.
While this might be worrisome to some construction firms, it could be good news as a consumer. Construction firms will be doing everything they can to keep projects on time and to meet the expectations of stakeholders. Their reputation could mean more in a competitive construction environment post-COVID.
How Construction Can Emerge Stronger After Coronavirus  
We know that these have been trying times, especially in 2020. But what if there was a silver lining for the construction industry? In short, this pandemic started a crucial movement for construction technology and highlighted the weaknesses that companies have within their processes.
Innovations in software and modular construction could help construction become more efficient. And while construction firms will have to adapt to the market trends, there are still plenty of opportunities for extraordinary progress and profitability.
If you want to explore the latest and greatest in construction software, browse our offerings online or contact us with questions. Our experts are ready to see how they can help find the right solution for your company.