"I enjoy the challenge of understanding each customer's unique processes and quirks and helping to tailor Acumatica to best fit their needs."
A year ago, after moving from New Zealand to the Kansas City area, Chris Eng joined the Bangert team as a Consultant, specifically for Acumatica (as of 2021 Chris Eng is now the Director of Client Services). Chris was not only moving to a different country and a new area, but consulting others with their accounting ERP was new to him as well. With his extensive background of being a Chartered Accountant (the equivalent to a CPA in the United States) Chris has grown immensely as a construction business consultant and has a drive in helping customers with their unique business needs.
Although his first job in the U.S. was one he had limited experience in at the time, Chris quickly began to realize how well-suited consulting is for him. Part of the reason he enjoys his work is because he gets to help problem-solve, he gains fulfillment from knowing he's a part of something that helps others. On top of this, Chris has always had an interest in technology and its capabilities. One of his favorite aspects about his job is that he gets to learn about different challenges that companies face and how he can tailor Acumatica to address those certain challenges.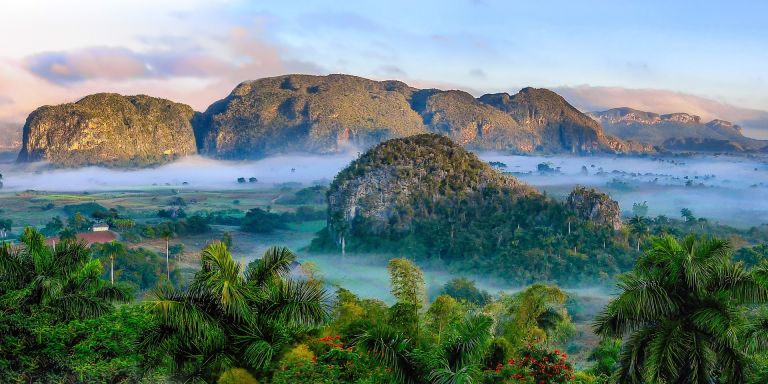 Chris is a prime example of someone who is not afraid of trying new things. While most people would be reasonably nervous about moving to a different country that is several thousands of miles away, Chris is no stranger when it comes to travelling long distances. Some of the places he has visited are Cuba, North Korea, Chernobyl, and Greece — just to name some of the many. While he told us that Greece was one of the most fun places he's visited so far, Chris claims that there's not a single place he wouldn't like to go back to because there's something great about nearly everywhere. However, Chris has learned that it's not necessarily the destination that you go to or what tourist attractions are there, what matters most are the people you meet.
Since joining the Bangert team, Chris has proven that he's passionate about customer success and how technology can further enhance the companies he assists. Not only this, but Chris values the relationships he develops when interacting with our customers. Outside of work, when not assisting Acumatica customers or traveling the globe, he enjoys watching American football (go Chiefs) and playing board games such as Codenames and Catan.