Acumatica Construction Edition
Connect your financials with the platforms you love, empowering growth with the one, and only, True Cloud ERP.
Unravel your data.
Take Control With Acumatica Construction Edition
Stimulate Growth
If you're like most construction executives, you aren't looking to wind things down. You're driving hard for growth, profitability, and forging long-term client relationships. Native cloud and mobile software can be a catalyst in each of these areas. It reaches every area of your business from recruiting top talent to banking and bonding relationships. Most importantly, it helps you deliver beyond your client's expectations.
Usability
In daily use, Acumatica's cloud foundation delivers. Literally. Any function is available on any connected device anywhere so that you can access your dashboards, enter change requests, approve invoices, and find issues that need your attention, all with the confidence of knowing that your data is updated in real-time.
Lasting ROI
The list is lengthy, but first up are two things important to any business: total cost of ownership and maximizing the profitability of every project. Using Acumatica assures clients of meeting commitments. It also shows potential talent, that you're a company they want to work for. Let's face it, having software solutions built in this century is nothing but a solid business asset.
The Most Modern Platform For Construction – Ahead By Decades.
Your accounting, project management, and CRM data are available anytime on any device. Desktop, laptop, tablet, mobile – no problem.
Real-Time Access
Use the Acumatica app or a browser on your mobile device to access and input data in real-time. Stay on top of every aspect of your business, from important sales opportunities, to updating progress bills, to job performance reports. All here, all right now.
Auto Sync
Exactly. No need to think about updates or file transfers. Acumatica is in the cloud. Entered, accessed, now and always in sync with the rest of your team.
Activity Recording
Enter time to projects, expenses, keep track of correspondence, all organized with your projects. With Acumatica's unlimited seat licensing, you can get information from anyone on your team without having to think about additional expenditure.
Approvals
Need to approve or request approval? Done. Even from your phone, on the fly (except maybe during takeoff and landing).
Main Features
Acumatica's Construction Edition is full-featured construction accounting software that helps you improve margins and project control at all stages of home, multi-family, commercial, mixed-use, land development, and government projects.

Organize Your Business
Manage projects, costs, and company-wide capacity with a solution that links opportunities, contracts, schedules, budgets, change orders, subcontracts and compliance from one screen. When all team members have a "single source of the truth" in one location, decisions are made more efficiently and effectively.

Document Management
Leverage Acumatica construction accounting software as a document management solution for plans, contracts, specifications, submittals, emails, change orders, photos, spreadsheets, inspection reports, and more. With Acumatica's no per user fees and role-based access security, the documents can be shared with internal and external users to improve collaboration.

Direct Every Project
Keep the field and home office on schedule, identifying problems early and updating plans, deliveries, crews, and equipment requirements. Manage employee results by tracking details by sub-job to address needs and reward strong performers.

Manage Financials
Use construction accounting software to forecast and manage costs, payroll, overheads, profits, cash, and taxes accurately, using revenue balance, percentage completed, financial reporting, and completed contract accounting—with multiple entities, currencies, languages, and accounting features. Manage subcontractors and materials, e.g., using purchase requisitions, inventory control, and advanced warehousing for stored materials. Analyze data with embedded Microsoft Excel and Power BI capabilities.

Grow Your Business
Use Customer Relationship Management (CRM) applications for new project, tenant improvement, and remodel opportunities; issue tracking for customer changes; and provide Web portals and field service management for customer service and warranty. Quickly review project status, contracts, materials, changes, and warranty details using phones and tablets to keep customers satisfied and management up to date as your construction company grows.

Invest Wisely
Capitalize on Acumatica's easy to implement capabilities, software as a service (SAAS), and consumption-based (not user based) pricing for construction accounting software that helps you reduce your initial investment. Acumatica is supported by construction experts in Acumatica's worldwide channel team and tech leaders such as Amazon and Microsoft.

Project Cost Tracking
Gain insight into your cost budget, including cost to complete, cost at completion, and percentage of completion. Compare actual to budgeted figures.

Connect What Matters
With Acumatica's open API and inherent integrations, you can connect everything that matters in your business, all in real-time. Acumatica's true cloud-based platform opens a world of possibility.

Manage Leads & Clients
With Acumatica's optional, built-in CRM you stay in charge of all your business opportunities and easily nurture important client relationships.
Construction Accounting Software Features
Acumatica Construction Edition also provides the following construction accounting software features to meet the needs common to most construction businesses.

Project Management
A complete view of the project details that provides updates to the management team with any changes from the customer or the field.

Contracts
Links between contract details and sub-jobs in the project plan include all addenda and change orders.

Budgets
Budgets directly link to contracts, accounting, and the project plan for managing hard and soft costs, change orders, profits, overheads, and fees in real time.

Commitments
Subcontracts and purchase orders are immediately updated from accounts payable, including comparing budgets with actual and standard costs based on sub jobs and industry standard cost codes.

Job Cost Accounting
Enhanced costing tracks codes, types, and sub-jobs to keep project management and accounting in sync on actual and standard costs.

Subcontracts
Subcontractors stay current on project needs from bidding through payment, including flexible retainage options.

Retainage
For both accounts receivable and payable, manage initial retainage and any changes to streamline invoicing and payments. Retainage tracking is supported for progress billing and time and material billing of projects. Plus, project cost commitments are calculated with respect to retainage in purchase orders.

Change Management
Control changes of the project budgeted and committed values and control the profitability of every change initiated by a customer. The change order is a document for profitability analysis and an audit trail of changes to the project revenue budget, commitments, and budgeted costs.

Construction Mobile App
Quickly check key reports on phones and tablets and give staff and subcontractors the tools to enter job and equipment time cards. Access the complete system over any device, and search for all project details from one global search box.
Payroll
Support multiple unions, locals, classes, benefit packages, and complex wages, as well as certified wages and executive compensation.

Joint Checks
Create joint checks as needed. Make AP processing easy.

Automated Reports
Set reports to run and distribute automatically, and take advantage of the definable notification feature to stay on top of the changes that matter.

Workflows
Use the standard workflow or create custom workflows for large projects, including estimating, scheduling, and approvals with electronic signatures.

Compliance
Manage lien waivers and releases, insurance, certificates, and status updates, providing expiration and other alerts to staff and suppliers.

Project Billing
Confirm details and automatically generate pro forma, progress, and time and material invoices from one screen, including quick billing.
Extensions And Integrations That Matter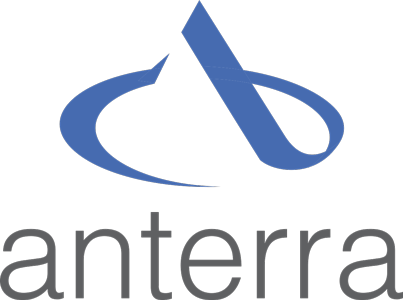 Don't Take Our Word For It
General Contractor, Curran Young Construction, makes running a highly efficient company a top priority.
Rather than installing a traditional suite of siloed construction software packages, they implemented Acumatica Construction Edition, a modern construction solution with the mobility, scalability and flexibility they wanted for their innovative firm.
Gained
Experience-Scale Financial Functionality
Avoided
Costly On-Premises Server Technology Investment
"Once we made the decision to go cloud, other software couldn't compare to Acumatica's Construction Edition."
Bruce Young
Curran Young President & Co-Founder
Acumatica Construction Edition Reviews
Acumatica review
"The reporting capabilities of Acumatica are immensely helpful. The dashboards, generic inquiries equip us to make better and faster management decisions. It also gives significant flexibility as to the visibility permissions of team members. Setting up the system was very difficult and complicated, but if done well, is well worth the time and effort."
Elaine C
Operations Director
Mid-Market(51-200 employees)
Powered by g2.com.
Acumatica has helped us transform the way we work!
"Acumatica, easy to use and with the easy build reports and dashboards available 24/7 on any mobile device, we are able to see pertinent data real time allowing us to run our business actively each day!"
Laura C
Chief Financial Officer
Mid-Market(51-200 employees)
Powered by g2.com.
Great application with great support
"Has many features we require as well as the ability to create custom upgrades to handle our special requirements. The web based interface is very easy to navigate and allows multiple windows open at a time. Security is tight and ease of credit card processing is great."
John M
IT Manager
Mid-Market(51-200 employees)
Powered by g2.com.
Start Building With Bangert Today
In an era cluttered with technological noise, Bangert takes the guesswork out of finding the right solution for your needs. Our team is excited to share our proven process with you and it has never been easier to start a conversation.